If you can get this job floating out there into your network I am in need of at least one mechanic.
POSITION TITLE: INDUSTRIAL MAINTENANCE TECHNICIAN- Pittsburg, CA
The primary role of the Maintenance Technician is to carry out accurate and efficient production line changeovers as well as machine trouble-shooting, repairs, and critical equipment breakdown maintenance to ensure maximum asset availability.
Hours are 7:00am to 3:30pm
Primary Responsibilities
: The duties for this position include but are not limited to the following:
Follows pre-established guidelines for making timely, consistent and accurate repairs and completes all required paperwork associated with repairs
Performs high quality maintenance work in accordance with written procedures and SOPs
Troubleshoots AC variable frequency drives, AC & DC motors, DC drives, and other motor control circuits
Troubleshoots discrete and analog sensors including pressure, temperature, flow, photo-electric, and inductive proximity, as well as PLCs and PLC controlled systems and machines
Diagnoses and repairs gearboxes, bearings, pumps and other mechanical and hydraulic systems
Participates in new equipment installation, validation and start up processes
Shares knowledge and identifies new opportunities for transferring skills to operators as needed. Actively participates in continuous processing improvements and learning opportunities
Qualifications:
To be eligible for this position, candidates should meet the following requirements:
Minimum of 2 years of industrial maintenance experience or mechanical repair experience
Ability to work independently and with minimal supervision.
Exceptional machinery troubleshooting, root cause, and corrective action skills
Experience with food processing and packaging machinery preferred
Food manufacturing GMP experience preferred
Alec Tulkoff
Vice President

Tulkoff Food Products, Inc.
705 Bliss Avenue
Pittsburg, CA 94565
Direct: 925-427-5157
Fax: 925-427-2388
atulkoff@tulkoff.com
www.tulkoff.com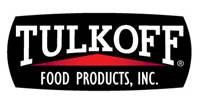 Confidentiality Notice: This e-mail and any files transmitted with it are intended only for the use of the person to whom it is addressed. It may contain information that is confidential, privileged or exempt from disclosure. Any unauthorized disclosure or dissemination of this e-mail is prohibited. The recipient should check this e-mail and any attachments for the presence of viruses. Tulkoff Food Products, Inc. accepts no liability for any damage caused by any viruses transmitted by this e-mail. If you have received this e-mail in error, please notify us immediately by return e-mail or phone.