As we begin our work on K-14 SWP, I thought the information below might be of help.
I've created a Google spreadsheet and map of all the 2017-18 (public) K-12 career education courses in the Bay Area. The information comes from the CDE (information about the data is shown in the Data tab on the spreadsheet). This database has info on ALL CTE courses (not just manufacturing).
I also created a MAP showing this information which gives a visual representation of the program locations.
Hope this is useful and please share with others at your school / college. If any questions, suggestions, or issues, please let me know. Regards, Mark
P.S. There is contact information for each school (it looks like it's the principal or vice-principal's email address). Unfortunately the CDE database does not list the individual teachers for the classes. It does have phone numbers for each school, though, and websites for some in case you want to reach out to them.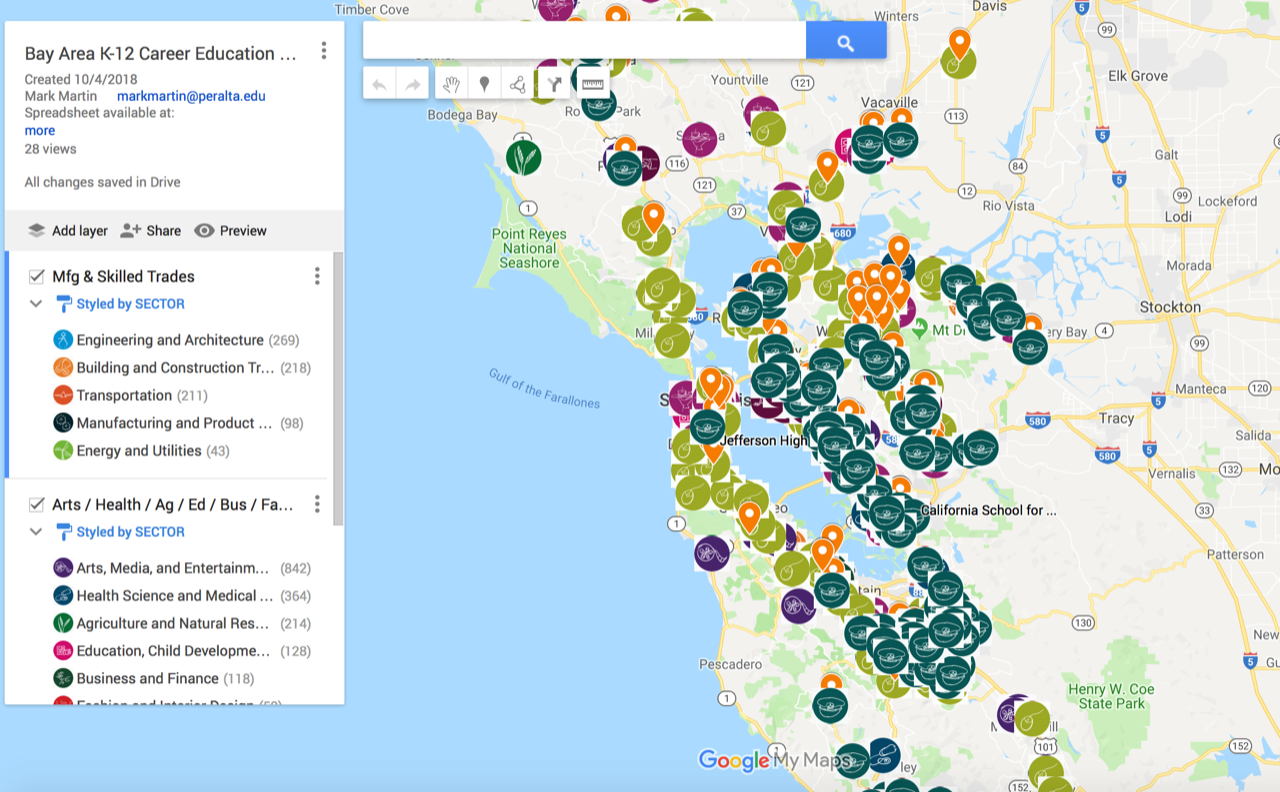 ****************************
Regional Director (DSN), Bay Area
Advanced Manufacturing Workforce Development
California Community Colleges
Interested in How Things are Made?