Dear Industry Colleagues,
I wanted to let you know that the community colleges in the Bay Area offer a range of training opportunities in manufacturing (and manufacturing-related) programs that might be a great fit for your existing employees.
If you have employees who are looking to upgrade their skills, please let them know about these opportunities. You can find more details about the programs being offered at:
Classes for the Fall are still available, and at just $46/unit (which is $138 for a 3-unit class), it's training that's very affordable. And besides the specific programs in welding, machining, electronics, etc. that are offered - you can look for classes on such topics as blueprint reading, hydraulics, PLC's, etc. So check it out.
Regards,
Mark
****************************
Regional Director (DSN), Bay Area
Advanced Manufacturing Workforce Development
California Community Colleges
Bay Area Community Colleges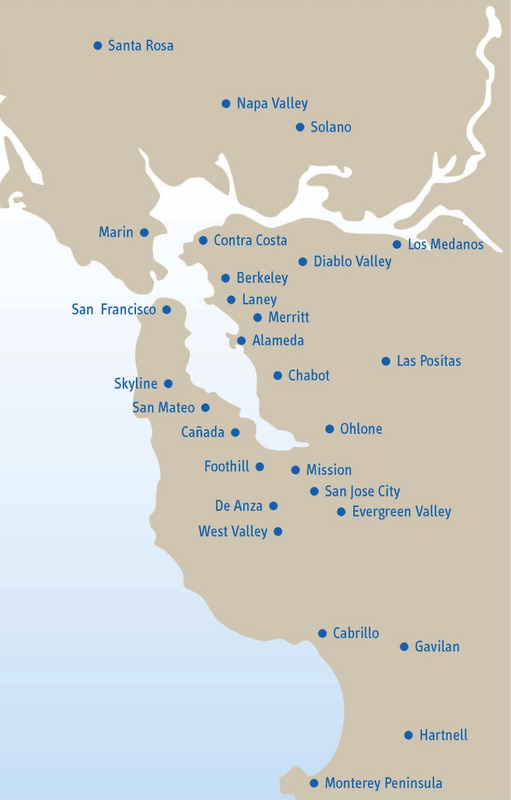 Community Colleges - Manufacturing (or related) Programs
Aeronautics Airframe and Powerplant
Automotive
Automotive Collision & Repair
Aviation Maintenance Technology
Biomanufacturing
Carpentry
Computer Graphics and Design
Computer-Aided Design
Diesel Mechanics
Diesel Technology
Electrical
Electronic Technician
Energy Systems Technology Managment
Engineering Technology
Facilities Maintenance Technology (FMT)
HVAC / Building Automation
Instrumentation Technology
Machine Technology
Medical Device Manufacturing Technician
Process Technology
Solar Installation
Warehouse Logistics
Waste Water Treatment Operations
Welding
Wood Technology
Some examples of specific classes relevant to incumbent workers (Fall 2016)
| | | | | | | | |
| --- | --- | --- | --- | --- | --- | --- | --- |
| Class # | Class Title | What does class teach? | College Name | City | Days class meets | When does class meet? | Class meeting time |
| Machine Technology 206 | Industrial hydraulics and Pneumatics | Theory of hydraulics and pneumatics along with basic components and circuits. | Laney College | Oakland | Monday | Evening | 5:30-9:00PM |
| Machine Technology 208 | Theory, Operation & Maintenance of Industrial Pumps | Pump theory, components, repair and alignment | Laney College | Oakland | Saturday | Morning | 9:00 AM - 1:15 PM |
| MACH 20 | CAD WITH SOLIDWORKS | SOLIDWORKS | LANEY COLLEGE | OAKLAND | Tuesday, Thursday | Evening | 7 PM |
| Weld 35, | blueprint reading for welders | blueprint reading, welding symbols | los medanos college | pittsburg | Tuesday, Thursday | Morning | 11 to 12:20pm |
| multiple classes | Welding | welding process of your choice | los medanos college | pittsburg | Saturday | Morning | 8 am to 2pm |